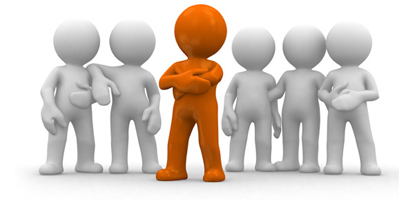 ComNet IT Solutions INC. is a fully registered and recognized Liberian owned and operated management ICT Consultancy Firm focused and specialized in the areas of Database Design, Development and Maintenance, Network Assessment and Security Implementation, CorporateICT Training, General ICT Consultancy Services, VSAT Installation, Configuration and Maintenance, ICT Project Management Services, Telecommunication and VoIP Solutions, CCTV and Biometric Systems Installation and Maintenance, Website Design and Hosting, Desktop Publishing and Supply of ICT Equipment.
The Firm was established in 2014 and is equipped with staffs that have worked with several institutions in the areas of customized and secureIT solutions and related services. These staffs have facilitated in the effective deployment, training and management of all IT infrastructures available to these institutions. With this team of seasoned, tested and proven professionals, all programs and services are handle and whatever the client's needs are, our experiences and orientation is dynamically tailored to meet the challenge.
ComNet IT Solutions INC. is wholly committed to building long lasting and closer relationships with our customers, government,local authorities, the community at large and even our competitors whom we would prefer to call our partners.
MISSION AND OBJECTIVES
Mission
ComNet IT Solutions Inc. Mission is to use Technology in partnership with the appropriate human resource to demystify issues in improving Liberia ICT architecture through quality services.
OBJECTIVES
Our objectives include but are not limited to the following:
To promote the development of information and communication technologies, consulting and maintenance management and ICT integration and training.
To provide quality, cost effective software/web development and outsource ICT services to our clients.
To develop and use ICTs to foster institutional collaboration among and between institutions and agencies.
To project the image of Liberia, through information technology especially the ways of the people and its culture.
To empower the youth with information
To widely disseminate information about institutions and agencies including their programs and activities and assist them in keeping and tracking all records within their institutions and agencies online.
To develop a reputation for delivering practical solutions that meet clients' requirements.
To provide employment opportunities for Liberians in the private sector, an effort to assist in the country's renewal process and relieve national government of the burden of unemployment.